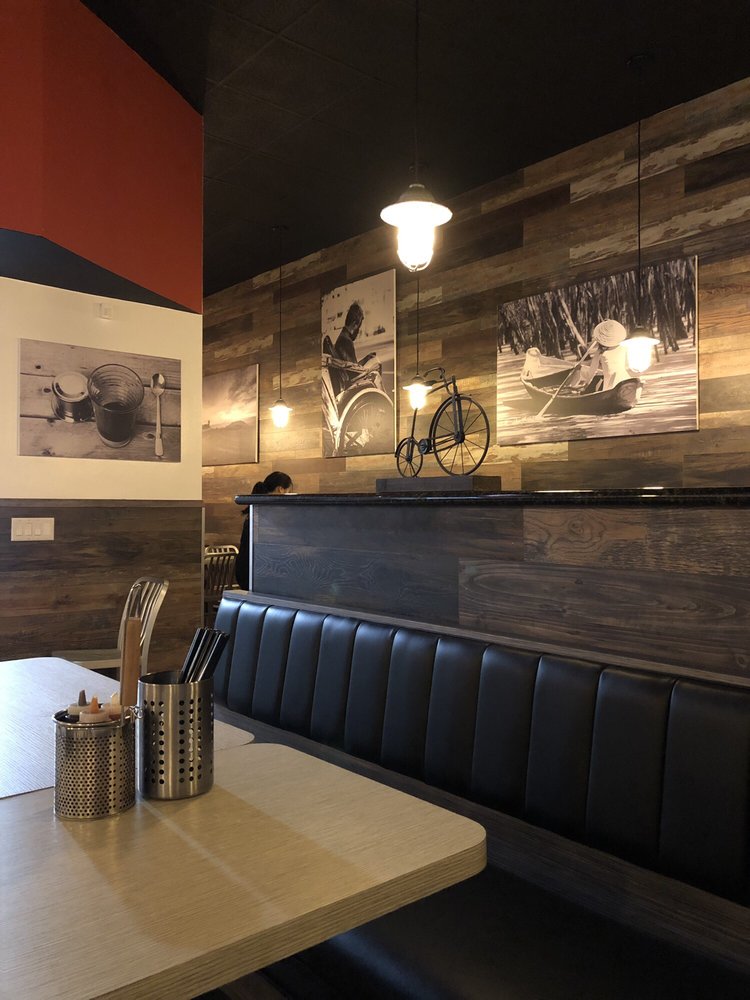 About Us
Pho Kitchen is the official San Diego authority on home-cooked/mom-cooked pho, with a broth as flavorful, light, clean, and homey as it gets together with the authentic fresh Pho Noodles. We are a Vietnamese restaurant that specializes in creating authentic Vietnamese dishes.

"Every time I have gone it has been extremely packed. Nonetheless, it is worth the wait. I've had the chicken pho and the rare beef pho. Both extremely good. Both broths taste very authentic. The chicken I requested white meat only and the obliged. The beef is extremely thin cut, just the way I like it and portioned amazingly well. I keep coming back every rainy day!"
"Love the pho here. The filet mignon in the pho tai is really tender and juicy. My boyfriend is really picky with his pho ga (chicken pho) but this place has got his seal of approval; he says the broth is really good. I also love the ambiance. Some may complain it's too dark, but I think it's perfect. It's a different experience compared to your basic run-of-the-mill pho restaurant."
"Slightly elevated pho. Delicious broths for each soup. The egg rolls are delicious. Great, attentive service. The water even has cucumber and lime. We tried the shrimp egg noodle soup. Light and savory broth. My son enjoyed the chicken pho. Prices are reasonable for the higher quality of food.
Lots of variety on the menu including bun and rice dishes."
Keep In Touch
Please leave us your contact information with any questions or comments, and someone will get back to you.